I want to finish the Book of Mormon before Tuesday of next week. Why Tuesday? Well transfers are on Tuesday... that's why. I have set some goals for myself (study wise) that I would love to accomplish in the short 18 months that I am here.
1. Read the Book of Mormon 3 times.
4. Read the Doctrine and Covenants.
2. Read Mathew, Mark, Luke, and John.
3. Read Ester.
It has taken me a little bit longer than I would have liked to finish the Book of Mormon this first time. I think it is partially because I am making a timeline of events that occur while I am reading. I am also looking for and highlighting specific characteristics of Christ throughout the stories. Right now I am starting Mormon. I feel like I could finish before Tuesday. Wish me luck and feel free to read along with me!!
I know that the Book of Mormon is the true word of God. I know that it is another testament of Jesus Christ. I can say this with such strong conviction because I have read it. I have taken the challenge in Moroni 10:3-5 seriously. I have read, pondered, and prayed. And I have received my answer. I know that God loves His children and wants nothing but the best for them. I know that He will direct us in the path we need to take IF we ask him what path that is and have a heart open just enough for Him to fill it. We don't need to change for this church. We will want to change for God.
So grateful for my Savior and His Atonement. He is my light and my life. He is my reason for living.
The church is true my friends!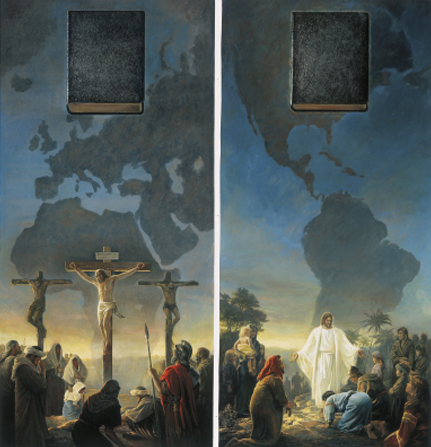 The crowning event recorded in the Book of Mormon is the personal ministry of the Lord Jesus Christ among the Nephites soon after His resurrection. It puts forth the doctrines of the gospel, outlines the plan of salvation, and tells men what they must do to gain peace in this life and eternal salvation in the life to come.
Experiment upon the words of Christ!! Alma 32:27